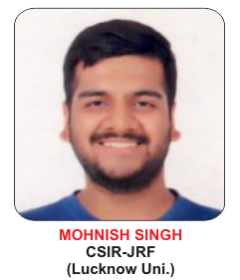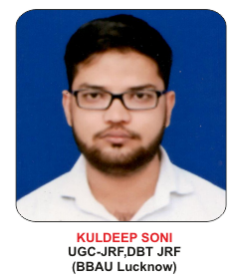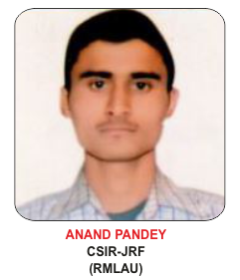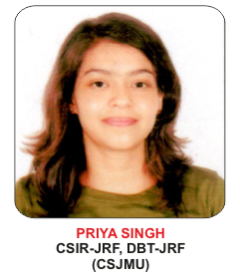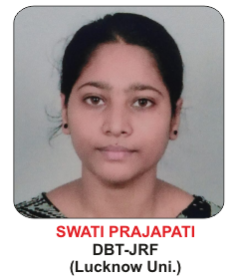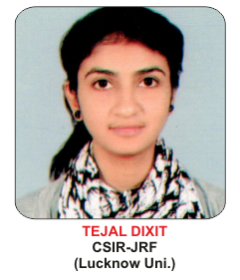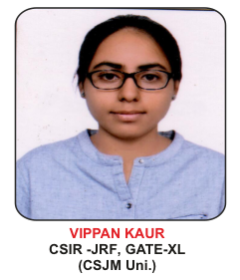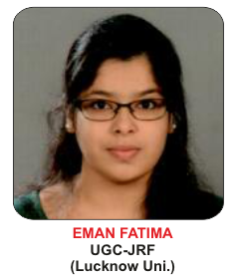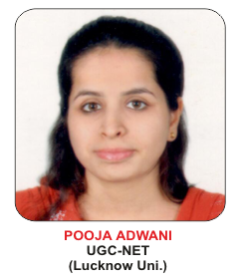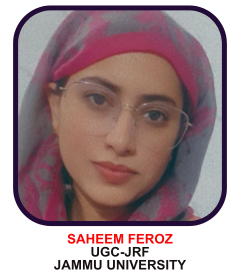 ---
---
---
About Us
CATALYST Center of Excellence was established in the year 2008 with a prime objective of "Turning dreams into reality". It has been developed as an institute providing quality and dependable guidance to the students preparing for various competitive exams like CSIR NET, UGC NET and GATE. Our innovative teaching methodology and quality teaching has made us one of the best institutes in India.
We have produced consistently excellent results including top ranks like AIR-1 in CSIR NET Life Sciences and AIR 3 in GATE Biotechnology. In the field of UGC NET Environmental science, we are oldest and number one institute in India with maximum number of successful students. We have a highly motivated team of faculty members who are experts in their respective fields and have vast teaching experience.
Many students who have qualified for JRF exam from our institute are pursui...
Our Team Members
Since its inception, CATALYST Center of Excellence, has achieved tremendous success and helped thousands of students realise their dreams. Institute owe all its success to the fantastic pool of team members.
Team CATALYST is led by Rupendra Sing Sir, an alumni of University of Delhi, a charismatic leader, a renowned author and a teacher with experience of more than 20 years. He is best in the field and knows how to bring best out of his students.
Dr. Shama Shukla, Ph.D from CSIR-CIMAP with a teaching experience of more than seven years. She is admired by all students for her unique teaching style.
Dr. Anubha Shukla, Ph.D from University of Lucknow with a teaching experience of more than ten years. She has this ability of making teaching interesting and easy.
Er. Shivashish Shukla, an engineer by qulaification is our expert for Section A classes. He is also the author of the book for General Aptitude meant for CSIR NET students.
Dr Monika Kumari, Ph.D from Kyoto Universty, Japan. She has done her M.Phil & M.Sc. from Jawahar Lal Nehru University, New Delhi. She has also worked as guest lecturer at Delhi University. Her knowledge over different areas of Environmental sciences makes her a key member of Team Catalyst.
Online Teaching
CATALYST Center of Excellence has been providing online live classes for last four years. Advent of COVID has made people realise the relevence of this teaching method. These classes are especially useful for students who are living in other states. Moreover, many students who are perusing post-graduation or Ph.D. or are working on projects, can prepare for this exam by joining online classes. Lecture in online class are delived by our most experincesd faculty. Our Online teaching plateform makes use of most advnced teachnology to deliver highy quality teaching. Extensive use digital whiteboard is one of the best feature. Online live class recording are also provided to the students for later revision and reference. We very proudly announce that many of our online batch students have also qualified and they gave very positive feedback of our efforts.
Classroom Teaching
CATALYST Center Of Excellence provides CSIR-UGC NET Classroom coaching for subjects like Life Sciences, Environmental Sciences Chemical Sciences. Classroom teaching involves modern practice of teaching to deliver higher level of knowledge. These interactive sessions are organised by experienced faculty to ensure better learning for students. Extensive use of multimedia makes learning a fun activity. Concept of random test is used to check student's progress.
Our Publication
CATALYST PUBLICATION founded in the year 2008 under the guidance of Mr. Rupendra Singh. To help students for improving their performance in different examination like CSIR/ARS/UGC/DBT/IISC and graduation and post-graduation, our publication is committed to provide quality content in the form of Books. We are publishing some very popular books in the field of Life Sciences, Environmental Sciences and Biotechnology.
To know about books published by us click here.
Online Video Lectures
CATALYST Center of Excellence will soon start online video lectures for various courses.
Read More..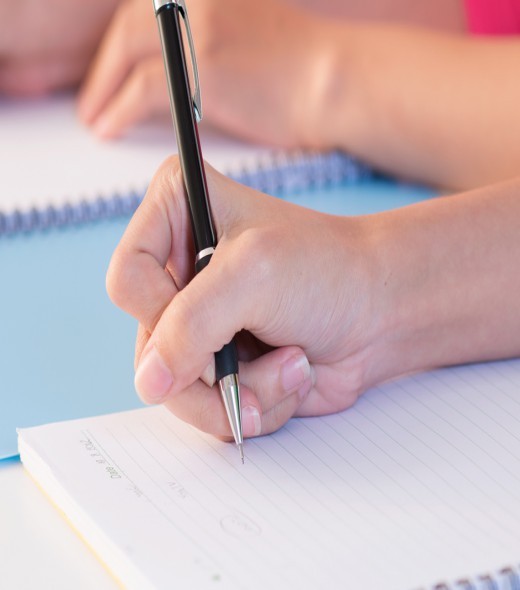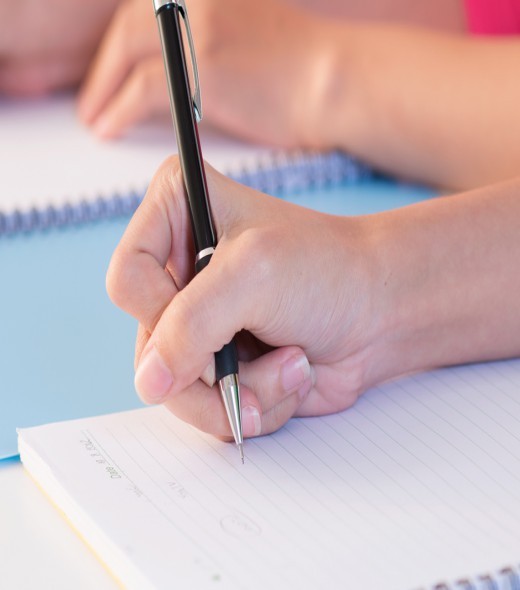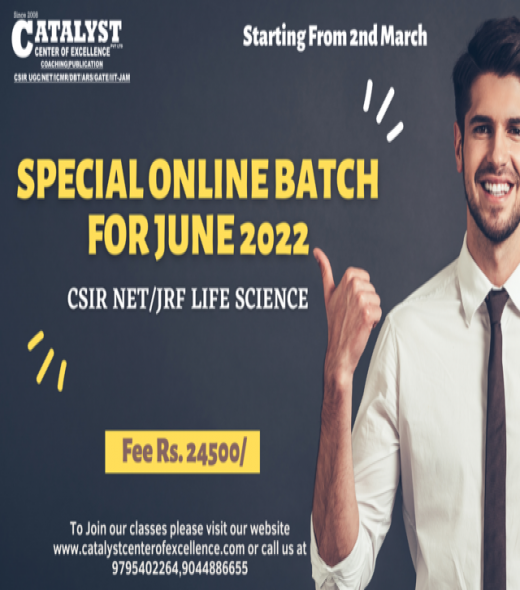 ---
CATALYST Online Live Classes
CATALYST Center Of Excellence has been developed as an institute providing quality and dependable guidance to the students preparing for various competitive examinations like IAS/IFoS/CSIR/UGC-NET/GATE/ARS/DBT/ICMR/IISc./JNU.
Excellent course material, experienced faculty and a committed management have built CATALYST into the most trusted brand in the area of preparing students for various competitive examinations. In addition to excellent classroom teaching institute also provides TEST SERIES for students.
Watch More
---
---
Student Testimonials
I am glad that i joined catalyst center of excellence. All thanks to Rupendra sir, Shama mam and Anubha mam. Books published by them is like "gagar me sagar". With the help of them i qualified csir/ugc jrf in life science. Teachers are very supportive and understanding.
It has been a wonderful experience to be a part of this institute as I have learned a lot from here.The faculty are great and they are very helpful and always inspire you to do what you can. And because of their guidance I have cleared CSIR UGC JRF June 2021 with AIR 122 and GATE 2022. Thank you so much😊😊✨✨
Proud student of Catalyst . qualified for Lu p.hd entrance, GATE - XL, GATE - EY & CSIR JRF from this institute. Thank you catalyst for making our dream come true. If any aspirants want to join catalyst, kindly do join without any hesitation as it is the best institute.
Started my journey with catalyst,some time back this coaching has really helped me with all the informative study materials, and great guidance by the experienced faculty owing to which I cleared CSIR NET JRF (AIR 76).
I joined Catalyst coaching after doing my master's in Zoology at Lucknow University in order to qualify for the CSIR UGC JRF.I received the actual direction that an aspirant requires at coaching.By God's grace and with the assistance of the catalyst team( Rupendra Sir, Shama Ma'am & Anubha ma'am), I was able to qualify my CSIR UGC JRF June 2021 and GATE LIFE SCIENCE 2022 examinations.They will always have my gratitude
I joined Catalyst center for Life Science in 2020 (online batch) and this is only because of Catalyst center that I could qualify DBT JRF, ICMR JRF and CSIR JRF. The centre provides excellent way of teaching that makes your concepts strong.The books provided for theoretical part as well as for part A are very good. I owe my success to Rupendra sir, Anubha ma'am and Shama ma'am who not only helped me to clear my concepts but also encouraged me.
I have attended Catalyst coaching, Lucknow for 6 months and have been able to clear all competitive examinations in the field with good ranks (GATE: AIR 3, IIT JAM: AIR 5/Life sciences, DBT-JRF: AIR 10, CSIR-JRF: AIR 68) in my first attempt. While this in itself is a testament to the outstanding guidance provided by the coaching.
I have qualified CSIR-JRF/NET DEC 2018 with AIR 67 and GATE XL 2019 with AIR 633. I owe my success to the faculty of CATALYST COACHING especially Rupendra Sir, Anubha ma'am and Shama Ma'am.The books published by the coaching i.e., Life Science vol I and II, MCQ book as well as Aptitude book are very well prepared and are the foremost reason behind my achievement.
After completing my Master's Degree in Zoology (2019) from University of Lucknow, I joined Catalyst Center of Excellence with a dream to qualify the Joint CSIR-UGC JRF examination. I considered myself to be an average student. I was looking for a right direction and the faculty here at this institution given me that direction with proper guidance. The confidence I gained here helped me to qualify CSIR JRF Dec 2019, GATE XL 2020, DBT JRF (Category I) 2020 and several other competitive exams of Life Sciences. All credits to the excellent training provided by Rupendra Sir & his team who always boosted me up and kept me away from negative thoughts of failure.
I have attended Catalyst coaching Lucknow and have been able to clear many competitive exams(CSIR JRF, DBT JRF, IIT JAM and GATE BIOTECH, GATE LIFE SCIENCE). At present m working as PhD Research Scholar at IIT BHU .I wholeheartedly thank entire team (Rupendra sir, Anubha ma'am and Shama ma'am)for all their encouragement, guidance and motivation throughout the course.This journey would never had been possible without you.I totally owe my success to catalyst center of excellence Where you will be able to clear your each and every concepts with the help of the best faculties. They will be there for you at every stage of your preparation. So this is one the best place where you can turn your dreams into reality.

Get In Touch With Us
CATALYST Center Of Excellence has been developed as an institute providing quality and dependable guidance to the students preparing for various competitive examinations like IAS/IFoS/CSIR/UGC-NET/GATE/ARS/DBT/ICMR/IISc./JNU.